It's no secret that people have been absolutely thrilled about Disney+'s upcoming Marvel series, Loki. In fact, revelations made last week by ComicBook stated that they all are directly involved with the official Marvel Cinematic Universe.
A newly released image gives fans a glimpse into Disney +'s upcoming show, set to star Tom Hiddleston. Hiddleston, always having been a fandom favorite, returns as the Asgardian God of Mischief for six to eight episodes.
The logo and concept art was officially released at the Walt Disney Company's Investor Day last April.
Official reveals have released recently and here's what they look like. Although the photo is blurry, the logo, as well as what appears to be Hiddleston's Loki, are clearly visible.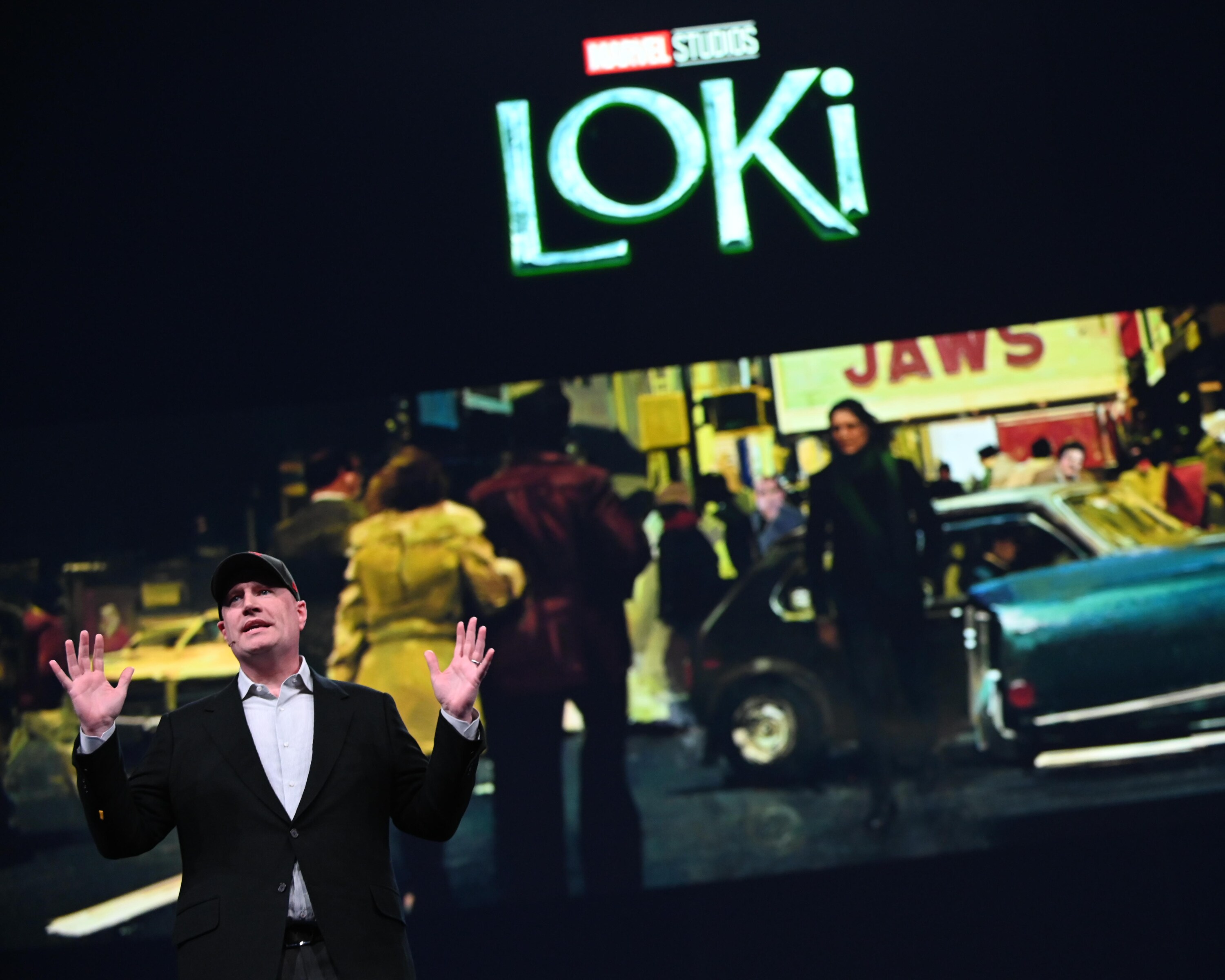 Neither Marvel nor Disney have revealed much detail about how they will affect the MCU, people can look forward to main storyline actors reprising their roles. Although it's uncertain when Loki takes place, fans would recall his death at the end of Avengers: Infinity War.
Other Marvel series set to take Disney+ by storm include The Falcon and The Winter Soldier and WandaVision. While The Falcon and The Winter Soldier is likely to premiere in 2020, no release dates have been confirmed for Loki and WandaVision. Current speculations place them between 2020 and 2021.
WandaVision has the leg up in terms of plot information. The series takes place in the 50s, according to Scarlet Witch actress Elizabeth Olsen.
Whatever happens, these ambitious series look promising. The projects give Disney+, new as it is, the opportunity to attract comic book fans- a large demographic niche.